[ Connect with The Hardcore Review ]
The Hardcore Review Awards 2013
#HardcoreReviewAwards

The Most Prestigious Awards in the scene and the only place where Kutski won't win the Freeform Award... because there is no Freeform Award

Yes. It's time. The Awards to beat all of the Awards. The ones all about the music. No vote shilling here. No hyped up memories of 5am in a warehouse on the Wirral. This is the real deal.
The Hardcore Review Awards for 2013 are here. Now we're entering February, the Hardcore Review has digested the year that was and has collected together your Award winners. (note to winners - there is no trophy. Just pride)
The layout of the Hardcore Review Awards is slightly different to other Hardcore ceremonies, in that we rank a top 3 in each category. We've also got far fewer awards than others, because this is all about the music. There is no "Live Set of the Year" Award, no MC award and no "Best Venue" Award. We live and die by Hardcore music, regardless of form within, so there are only seven awards to fight for.
So let's get to it. 2013 was a great year for Hardcore music, and we are going to showcase the best.
Best Album Mix
Criteria: Must be a mix from a Hardcore album released in 2013
In third place for Best Album Mix is Marc Smith's Notorious By Nature. Showcasing the very best that Marc and friends have put together over the last few years is a breathtaking journey through Freeform and Upfront, leading in to some incredible Gabber tracks.
Silver medal goes to Gammer and his excellent mix on Clubland X-Treme Hardcore 9. From the get-go, it is clear that "this bitch's quick mixes are gonna fuck you up", as is stated in the introduction. Indeed, Gammer manages to squeeze 21 slammers in to the near-forty minute mix.
The first 2013 Hardcore Review Award goes to Fracus & Darwin, for their disc on the excellent Hardcore Underground 6. This mix comprises a little bit of everything, and features some of the very best tracks of the year. Fracus & Darwin have mixed these tracks together seemlessly and are thoroughly deserving of this award.
Honourable mentions: Scott Brown & Al Storm - HU6, DJ Kurt & Joey Riot - This is Powerstomp, HU Presents: 2013
Best Album Mix -
Fracus & Darwin - Hardcore Underground 6


Best Label
Criteria: Should be a predominantly UK Hardcore Record Label that has released in 2013
The Bronze medal for Best Label goes to Lethal Theory, whose label has had a phenomenal year. Taking Powerstomp to new heights and a firm favourite amongst ravers, they even released their own album with the support of Hardcore Underground this year. Lethal Theory is also where the aforementioned Alex Prospect hangs his hat, as well as the excellent producer Chaos.
The second best label of 2013 is the newly consolidated Futureworld Records. Housing arguably the most recognisable line-up in UK Hardcore, including Re-Con, Gammer, Whizzkid, Darren Styles, Dougal and the owner Breeze, they have begun a faster process from the production studio to the decks and CDs, thereby addressing a major issue for ravers everywhere.
Collecting their second Award is Hardcore Underground, whose label not only has some of the best up-and-coming talent in the scene, but has also put Hardcore albums back on the map in 2013. With more to come in 2014, including the much-anticipated album from Dougal and Gammer, Hardcore Underground has seen 2013 as its most important and influential year yet.
Honourable mentions: Klubbed Up, GTYM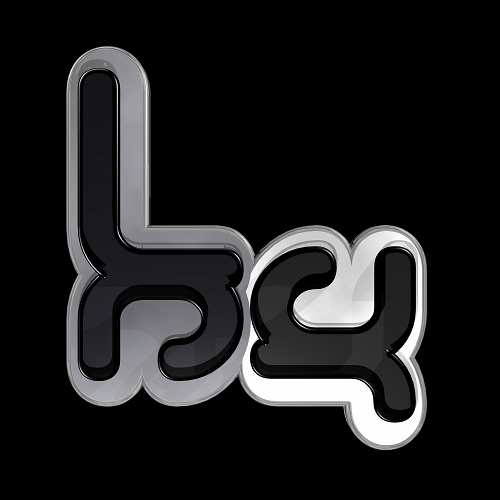 Best Label -
Hardcore Underground
Best Fan Interaction
Criteria: Must be a performer or former talent in the Hardcore scene, who interacts with fans regularly
Third place for this Award goes to Whizzkid, who posts regular updates for fans and often gives freebies too. He contributed to the most downloaded Hardcore freebie of the year too...
That's right, in second place is DJ Gammer, who collaborated with Whizzkid on the awesome free mix, #QWERKout, which showed just how a mix featuring an MC should be choreographed. And, it was free! Great way to thank their many fans.
Somewhat controversially, I am handing this Award to DJ Billy 'Daniel' Bunter. Now, his involvement in modern UK Hardcore is admittedly not the most. However, his offbeat humour and crazy photos, plus the amount of effort he puts in to his comments on his Facebook page, combined with the fact that his page reaches more than any other member of the Hardcore world, make Bunter just pip Gammer and Whizzkid.
Best Fan Interaction -
Billy 'Daniel' Bunter
Breakthrough Artist of the Year
Criteria: An artist who has had a year where they have truly taken that step up
Often working with Klubfiller, third placed Nuton has shown his production and mixing values in 2013, such as the impressive solo effort "Dig Dis" or his link up with Klubfiller on his remix of "Wanna Be" by Rock N Roller.
The only issue I have with A.B is his name, as it gets lost in any kind of Google search shuffle. In terms of music, he is taking over Freeform and dragging it in to the middle of this decade with a newer sound, particularly on his bass notes. With top notch production standards, A.B could take that next step further by diversifying his catalogue in 2014.
When I first heard "I'ma Turn It Up", I was convinced I was listening to a new track from a Re-Con or Darren Styles. I wasn't watching the screen when it came on and it was to my immense delight that I saw the artist in question was in fact Alex Prospect, who is, as his name suggests, fast becoming a serious player in the scene. I can pay this producer no higher compliment than to say he belongs among the elite. And his mixing is pretty good too.
Honourable mentions: Skinny, Daniel-7, Rhythmics
Breakthrough Artist -
Alex Prospect
The "Return to Form" Award
Criteria: Whether they have had time away or not, an established artist who revived themselves this year
Only really entering the game towards the end of 2013, Brisk showed on Hardcore Underground 6 with a couple of outstanding productions, showing he has regained that spark that made him unique. Long may it continue with the release of his album "Til Death Do Up Party" in February 2014.
The biggest thing Al Storm has done this year is diversify. He seems to have regained his edge and his production and mixing values are hitting top order once again. It's not that Storm got stuck in a rut, but that he never seemed to be able to break that glass ceiling. After 13 years in the game, another Award's ceremony gave him the Breakthrough DJ Award. We say he should be in the running for the main award next year. If his album with Euphony, Mind Over Matter, and his mix on Hardcore Underground 6 are anything to go by, he'll be a difficult act to stop.
One of the biggest legends of the scene, Scott Brown forced his way back in to prominence in 2013, not only with the first releases on Evolution Records for years, but with a fresher production sound and a huge gig mixing a CD with Al Storm on Hardcore Underground 6. Tracks such as "Fl1ck" and "Don't Doubt Me" proved his credentials as one of the best still to be in the scene. Bow down.
Honourable mention: Hixxy
The "Return to Form" Award -
Scott Brown
*****************************************
Enjoying the Awards?
Get involved on Twitter @HardcoreReview1 using #HardcoreReviewAwards
And now.. for the two big ones...
******************************************
Artist of the Year Award
Criteria: DJs, MCs, producers or vocal artists can all vie for Artist of the Year
Technikore has has a solid year. Churning out tune after tune, making epic riffs and awesome basslines across several tracks. Technikore has had a diverse year, producing Freeform, Upfront, and Minimalist Hardcore. "Dance If You Can't" was an outstanding track this year. More of the same this year please.
Similar to Technikore in some respects, Fracus & Darwin have had a hugely diverse year. Having had an amazing disc on Hardcore Underground 6, they (both together and separately) have created magnificent tracks, including the spell-binding "Music Blocks" and another track to be featured before the end of these Awards.
Probably the easiest award to predict, the top DJ in the scene is truly breaking new ground in the world of Hardcore right now. Pushing the envelope with tracks such as "Fuck That Shit" with his long-time producing pal Dougal, Gammer has produced one of the best mixes and several of the best tracks of the year. Another outstanding year, and, if UK Hardcore does want to kick into mainstream in 2014 (which I know is very much a balanced debate amongst ravers...) Gammer is the man to spearhead the effort.
Honourable mentions: Whizzkid, DJ Kurt
Artist of the Year Award -
Gammer
The 2013 Track of the Year Award
Criteria: Any song featured on a hardcore album or label can be considered - and as you would expect, this is the hardest category to decide; and therefore the most prestigious
A heavy, bass-laden track with a deep-set vocal shot and lyrics from the talented Becci (found on Al Storm's "Rock!"), "I'ma Turn It Up" is an outstanding engineering feat. It's the type of track that never gets old, driving melody leading to the bassy mixdown; I challenge anybody not to move to that minimalistic main section. This track has been huge in 2013 and rightfully so.
I wish I could have chosen a top 8 or 9 for this category, as there have been some outstanding tracks this year. But coming in at number two is the best song from Hardcore Underground 6, Archelix's "Say Goodbye". It covers Hardcore Breaks, Drum and Bass and driving Upfront all within three minutes, with a haunting yet sweet vocal and a melody that I feel is better than any other you will hear anywhere in any genre of music. An absolute corker of a track from a producer that I would love to hear more from on a UK Hardcore platform.
I heard it. My jaw dropped. My ears exploded. It wasn't a grower. It hit me like a wrecking ball. And it wrecked me. Because no other song could top the Track of the Year, "Paranoia" by Darren Styles & Gammer, for the tenacity, energy and overall combination of phrases and effects. The melody could not be any smoother, and the song builds up enough through the hard bass breakdowns that when the main riff and bassline are in tandem, you surrender your senses to it. Harshly blended with the vocals from "Find Yourself" on Clubland X-Treme Hardcore 9, this track deserves to stand alone as a dance music masterclass.
Honourable mentions: Fuck That Shit - Dougal & Gammer, Free From Form - Fracus & Darwin, MDMA - DJ Kurt vs. Delgado, Wild For the Night - Keyes & Outforce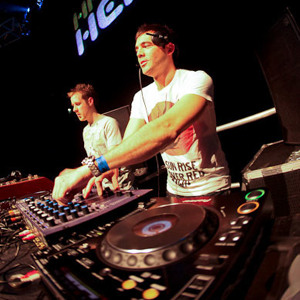 The 2013 Track of the Year Award -
Darren Styles & Gammer - Paranoia
And there you have it folks, the 2013 Hardcore Review Awards. There are so many producers, DJs, MCs and vocal artists that haven't had a mention in the Awards this year. But so many do a fantastic job of pushing boundaries and aiming for new musical highs. I want to take this chance to thank every single artist who is passionate about the UK Hardcore scene in 2014. You know who you all are. Merry February.
Agree with the Awards? Get involved in the debate on Twitter using #HardcoreReviewAwards or
Leave your comments below...
Got a comment? Enter it below
OR